01.09.2018 – 30.09.2019

ASN would like to share our latest news, regarding the successful outcome of our application to the Residency Program of  STARTS/VERTIGO (initiated and launched by the European Commission) for the project 
epiMimesis, Epizone V: Shifting Identities:
"We are very delighted and proud to announce "epiMimesis, Epizone V", is an application of the second call for residency of the STARTS Residency program, authored by Joanna Hoffmann and supported by EpiLab Team together with the Tech project RIVAS (3IT Fraunhofer HHI, R&D ICT), sustained/funded by Producers.

Shifting Identities, Real-time interactive visualization of artistic content on 180° ultra-high resolution panorama screens and VR glasses. Following the selection process, the "epiMimesis, Epizone V" has from now, a dedicated official status of a STARTS Residency. The funding will be granted by Producer."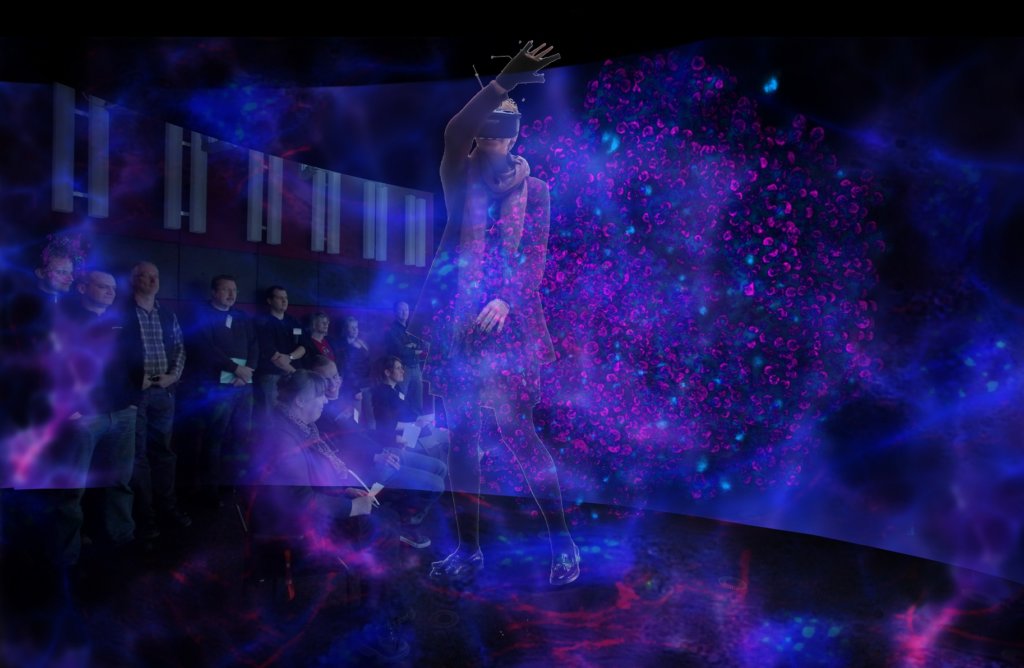 EpiMimesis, Epizone V: Shifting Identities
EpiMimesis is an artistic team project referring to the perpetual human ambition to gain knowledge over 'Big Data' for tailoring a better future. Epimimesis evokes the notion of mimesis as a creative method of combining art, science, and technology for striving to create a new quality or orientation of mind, for stimulating imagination and reflection. Combining interdisciplinary scientific knowledge and expertise with creative visions, the artistic strategy of mimesis is used for the search of the personal human identity within the ever-changing data environment powered by merging biotech and digi-tech revolutions.